Magnetic Brain Stimulation (TMS)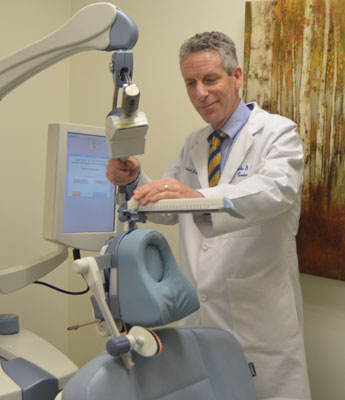 Transcranial Magnetic Stimulation (TMS) uses short pulses of strong magnetic fields to stimulate nerve cells in a specific and localized area of the brain. TMS is noninvasive and carries very little risk in most patients. It does not cause the side effects that medication may have.
TMS has been used for diagnostic purposes and in research settings for many years. It has been approved by the FDA to treat depression.
It shows promise for treating other psychiatric, neurological, and chronic pain conditions.