We are proud to offer TeleHealth services for our patients to ensure everyone's safety is secure during this pandemic.
Scheduling Your Appointment
Please call our office to make an appointment (561) 842-7246. Once your appointment has been made, you will then be instructed on what forms you will need to download and fill out. The links to these forms are below. Please submit the completed forms to This email address is being protected from spambots. You need JavaScript enabled to view it..
Instructions for the Day of Your Appointment
A nurse will call you shortly before your scheduled appointment and perform a brief intake.
You will then be instructed to login in to our HIPAA Compliant TeleHealth link. There is no software to be downloaded. Simply allow the webpage to access to your device's video and audio features.
Please be patient if the provider does not log in immediately. You will be placed in a virtual waiting room.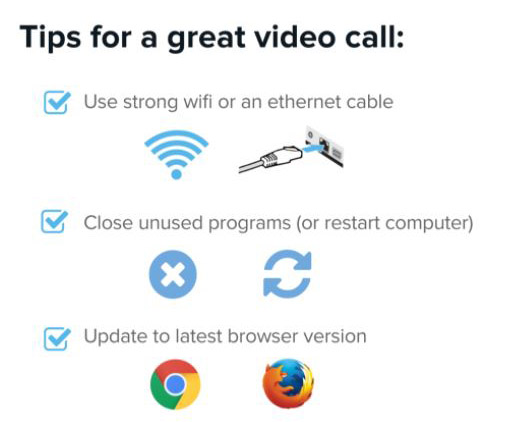 Please have these items available for your visit, if possible.
A penlight or flashlight to help check their pupils.
A makeshift reflex hammer: a large rubber spatula, or plastic ladle or large plastic spoon.
Something sharp to check sensation like a skewer, a toothpick, or a paper clip point.
Please be indoors with a stool or something to sit on and ability to be hands-free.